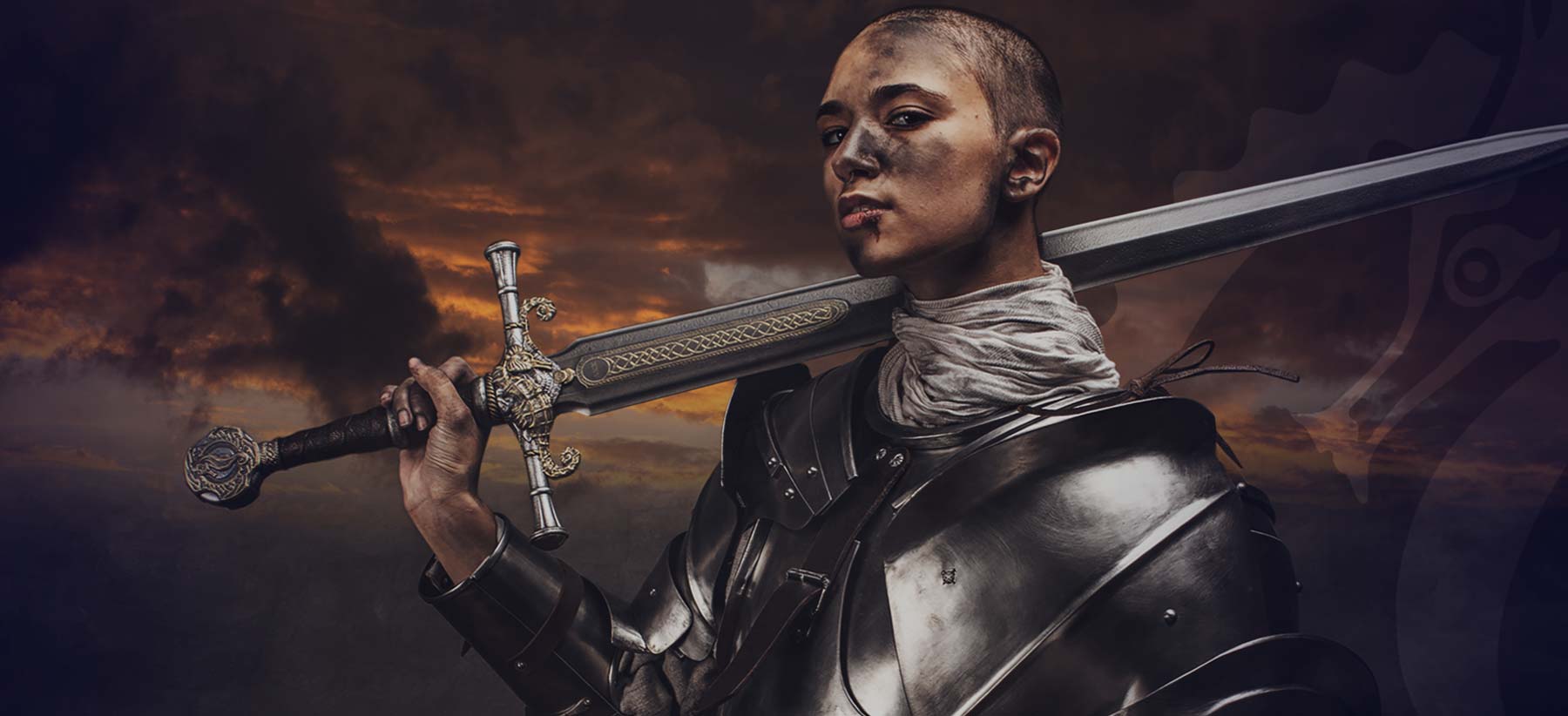 Bicolline 25e anniversary
The Duchy of Bicolline is the largest domain devoted to medieval fantasy role-playing games in North America, and arguably in the world. Located in Quebec, Canada, the activity is set on large private land with a whole permanent fantasy town built on-site by its community. With numerous events such as the Great Battle, the Ball Pourpre, tavern evenings, and short military campaigns, Bicolline is a major actor in the medieval fantasy scene.
To celebrate the role played by the Duchy of Bicolline to put our passion on the forefront, we partnered with its organization and other big names of Quebec's LARP community, namely Calimacil and Dracolite, to create a collection dedicated to celebrating this pioneer of medieval fantasy in North America.