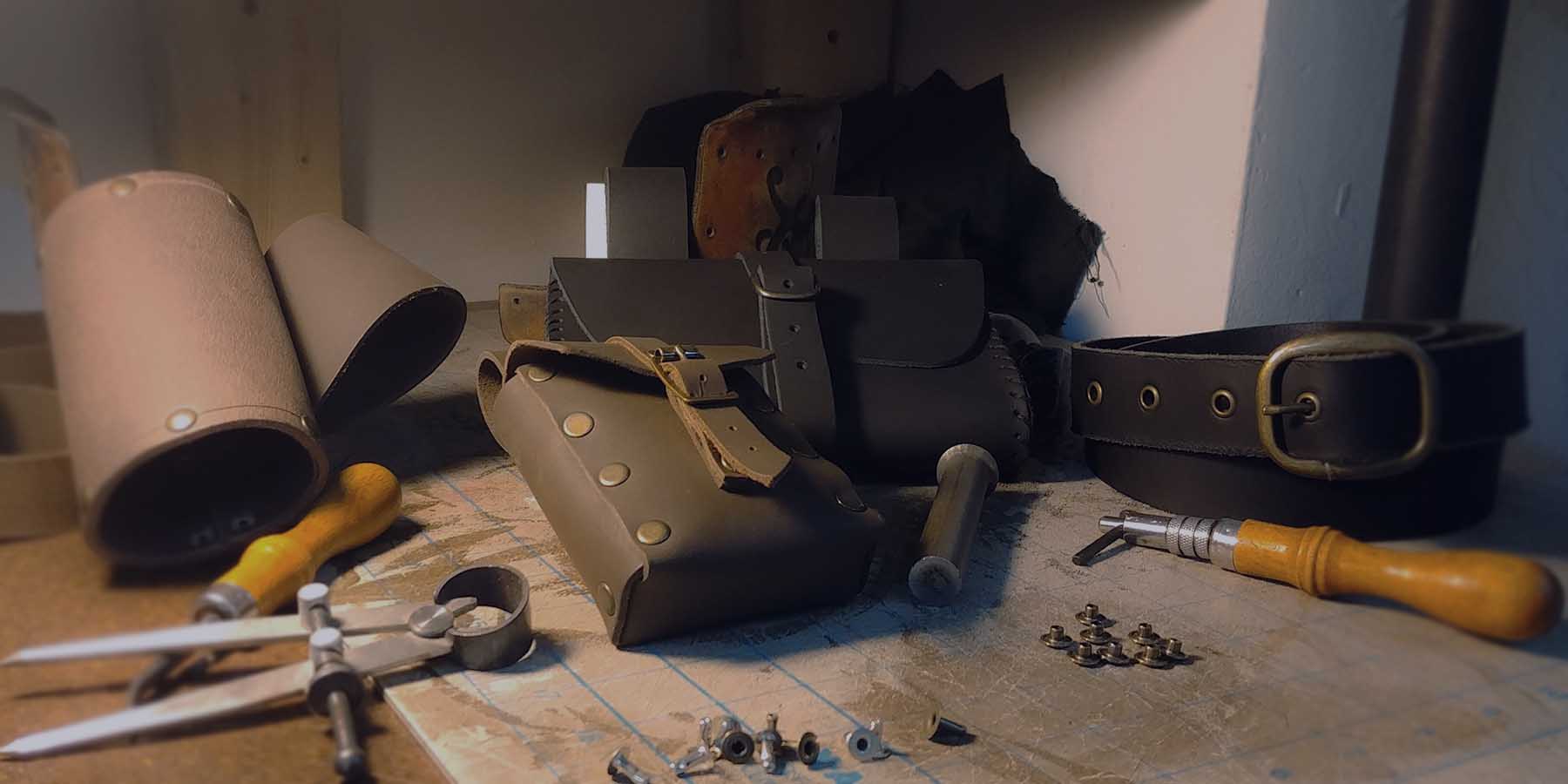 Our experience at your service
Les Artisans d'Azure training workshops are the result of our desire to improve decorum at LARP events and share our expertise in our craft. With years of experience, we share our knowledge of leatherwork and crafting techniques for an epic medieval costume!

These workshops and training include materials, advices and equipment to help you achieve your personal projects. The lucky student leaves with their own custom-made items made from their hands.
★★★★★

It was great! The artisan was generous with her knowledge and a great listener to our questions (of which we had many!).

Luce-Gabrielle

Leather Engraving - 2023
★★★★★

The training was super fun, well organized and met the objectives. I left with a nice functional item (leather chest armor) and was able to continue developing my skills at home...

Freyderys

Leather Armor - 2019
★★★★★

Antoine

Base Accessories 2023
Prices varies from $175 to $345 depending on the complexity of the training and the amount of material required. Registration must be paid no later than the Thursday before the activity. A deposit is required to reserve a spot.
The exact trainings can vary from year to year, but the most popular are: basic accessories, leather engraving, leather mask, corset belt and basic armor. You'll learn how to make the pieces and leave with your own personal project at the end of the day.
Training takes place outside LARP summer season, usually from October to April on Saturday. We announce training courses and places available about 1 month before they start.
In our workshop beside our store, at 2113 St-Catherine East, Montreal, Quebec.
No. There are no refunds without medical proof. Since these are private lessons, the spot is reserved and an absence cannot be replaced at the last minute.
Training courses run from 10:00 to 17:00. Time may be extended if necessary.
No, we supply all the necessary equipment, both tools and materials. Some courses may require you to bring images or other reference material; this will be specifically indicated in the course.
Participants must be at least 16 years old
No, but there's a 1 hour break planned, and there's a grocery store and restaurants nearby. A lunch room will also be available on site if you wish to bring your own lunch.
Simply select the course(s) you would like to take and add it to your shopping cart. We will then contact you with further details.
Yes, participants will also benefit from a 10% discount on all additional purchases of materials, hardware and tools during the training day.
Yes. You can come individually or in groups; each course can hold between 4 and 8 students, depending on the training. It is not possible to come accompanied, except in special circumstances. If you're a full group, you can contact us for private training customized to your style.
Wear closed shoes for your own safety or, better still, steel-capped boots. You can also keep your winter boots indoors. Close-fitting, comfortable clothing is recommended.
Question about our training? Contact us!