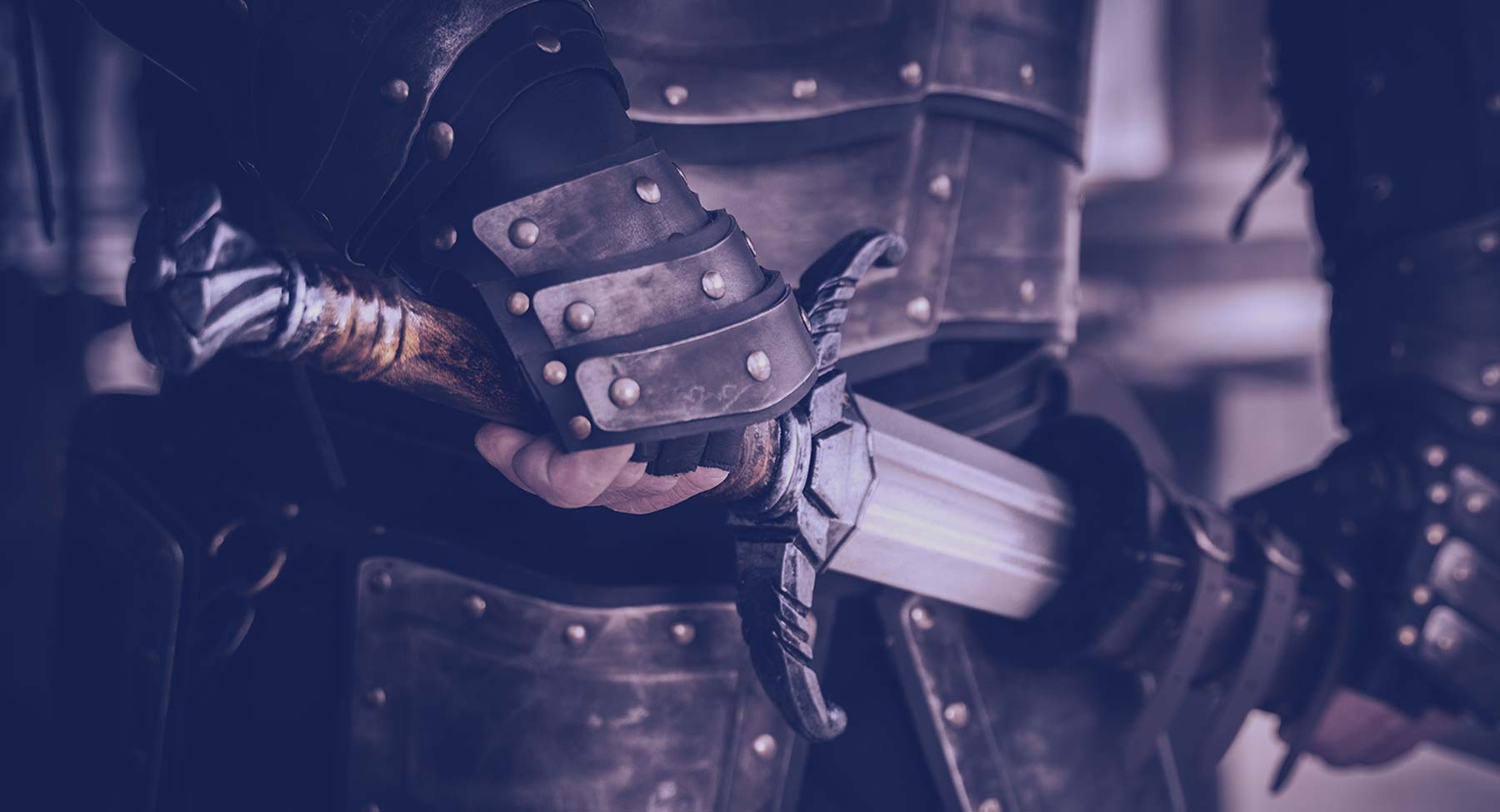 Handcrafted Latex Weapons
✧ About the Workshop ✧
Nemesis Workshop's team has years of experience doing wonders with latex and foam, the company being in activity since 2005. Their worldwide renowned expertise with LARP foam weapons comes from meticulous and creative experimentation with composite materials and unique techniques that place their products at the high end in term of quality, aesthetics, safety, reliability, and balance. From historically inspired swords, to game and movie weapons, or exotic fantasy designs, Nemesis Workshop products are all handcrafted in Quebec, and highly customizable.
Made by hand
Every single weapon from Nemesis is carved and painted by hand. This careful craft allows the small details and highly polished finish that characterises Nemesis' weapons.
Resiliant Latex coating
Nemesis Workshop uses superior quality latex and highly specialized varnish that places it at the top in term of reliability and resilience for latex weapons, with minimal maintenance.
Adapted Scabbards
Nemesis provides LARP adapted scabbards for latex weapons, which are made of molded leather with a soft lining. These scabbards are the best way to protect the varnish and latex from abrasion.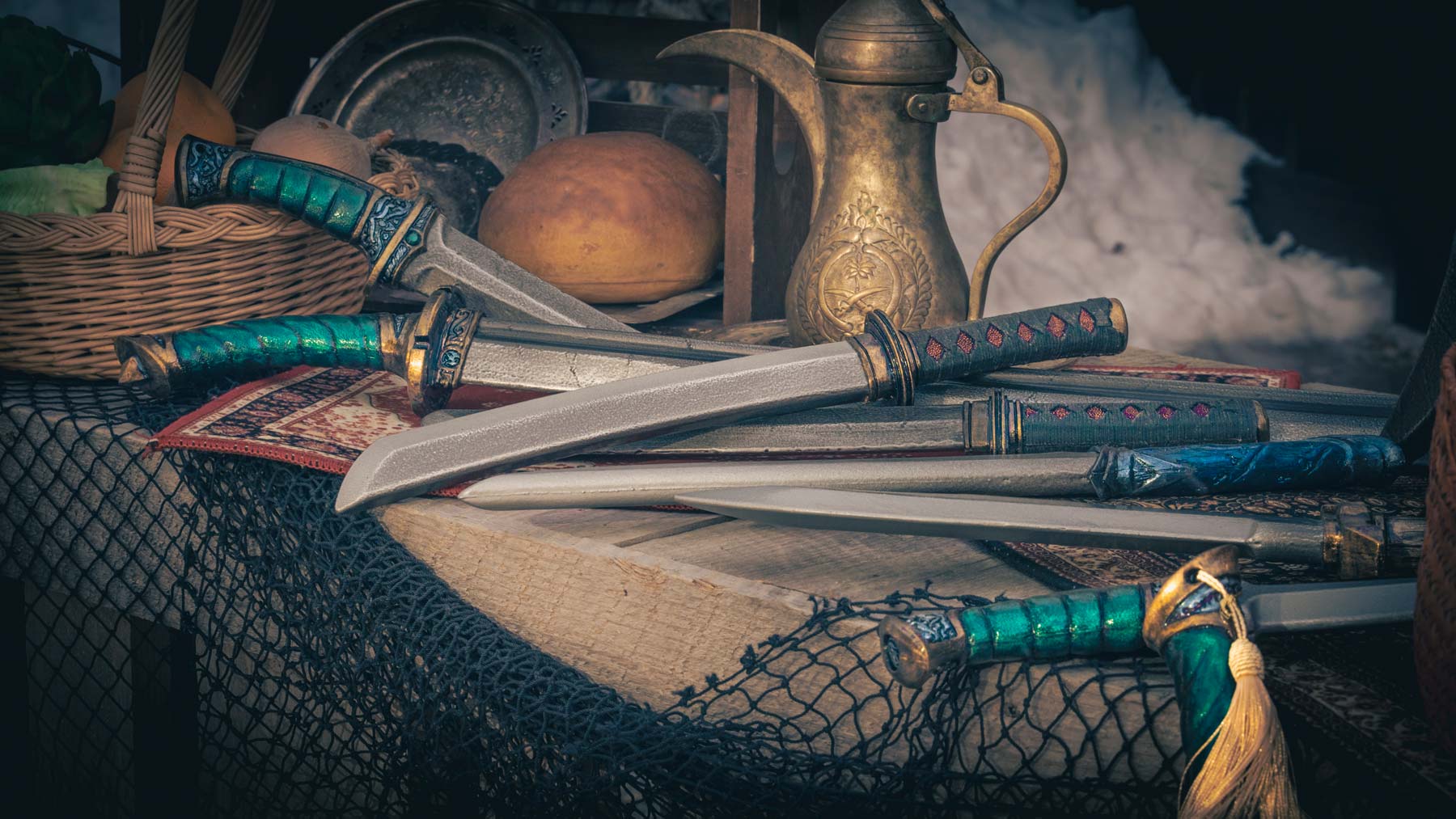 Athena Range
The Athena range offers high-quality and affordable latex weapons at the cutting edge of technology. This new manufacturing process allows a permanent inventory for quick shipping.
Weapons & Scabbards
Innovative
LARP friendly design
Nemesis' weapon design follow closely the needs and passions of the LARP community. This proximity with the hobby manifests itself in the innovative solutions found by Nemesis' artisans. For instance, Nemesis axes are reinforced on the beard's edge to allow hooking and pulling shields in combat !
Stunning
Fantasy & Cosplay Weapons
Nemesis' brand is well known for the amazing high fantasy and creative weapons coming out from the workshop. From demonic swords, to crude bone clubs, or video game inspired weapons, they can provide both LARPers and Cosplayers !  
✧ Weapons for all characters ✧
Nemesis provides a large selection of weapons, often highly customizable with diverse kind of handle and finish. Orcs, vikings, demons, drows, high elves, rangers, brutal overlords, noble knights or nimble swashbucklers all can easily find a suitable weapon from Nemesis' amazing line of product.

Come see their creations
In Store
We keep a good inventory from these world famed foamsmiths so you can feel and see by yourself the quality of their craft.