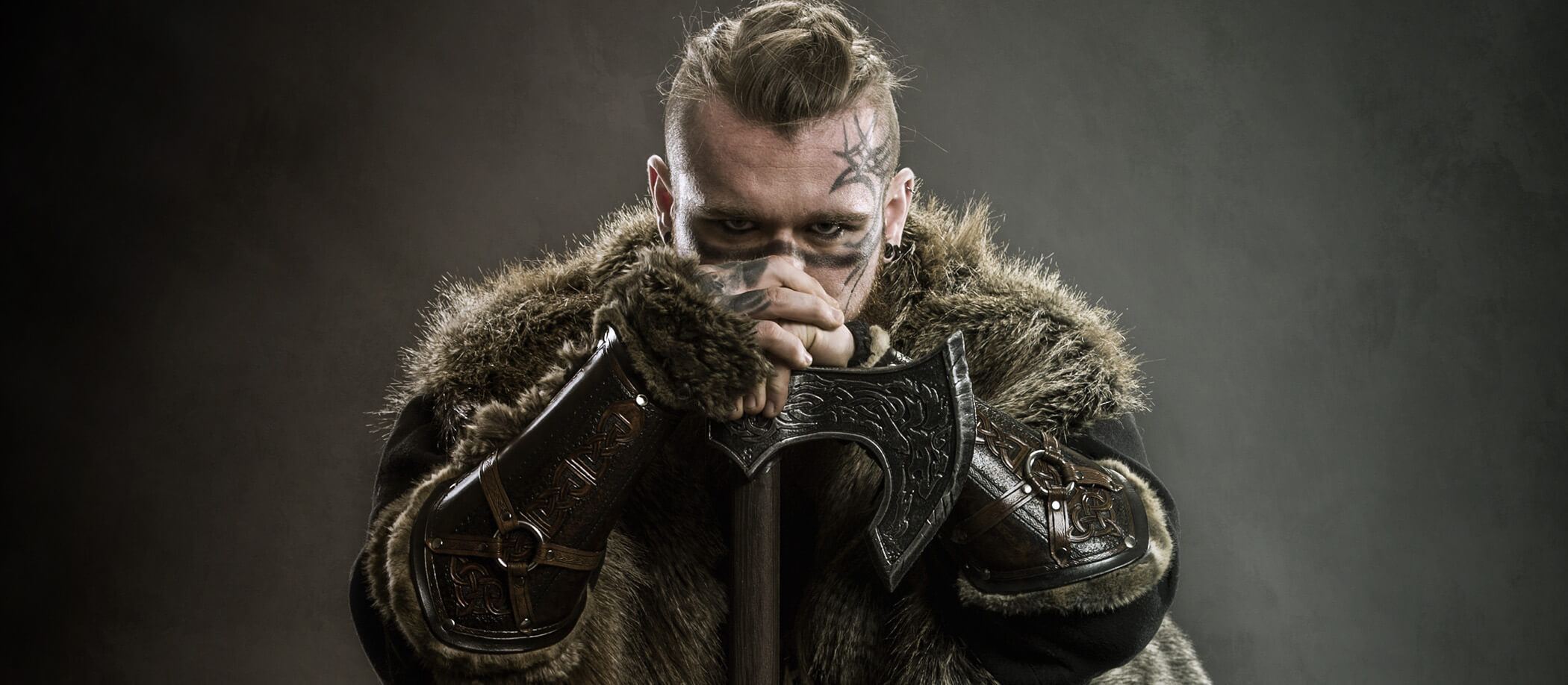 * Feel the legend ! *
Calimacil's LARP foam weapons are well known for their superior durability and low maintenance. Made of a uniquely designed expanding polymer foam, these molded swords and weapons are cast with precision and painted by hand, without any latex that would require additional care. Canada's pride in the medieval industry, Calimacil sets the bar high with the exceptional resilience of their products and their affordable price range. They offer a wide selection of historically-inspired foam and latex swords, as well as fantasy weapons, video game reproductions, and modern style weaponry for post-apocalyptic or dystopia themed events.
Latex Free
Calimacil weapons are made of expanding polymer foam, painted by hand without any latex coating.
No maintenance
Calimacil weapons don't require any maintenance products or special care, as is often the case with latex weapons.
Superior durability
Calimacil's special foam is highly resilient to tearing, cuts, and abrasion, and they use highly durable fiberglass core.
LARP proof
Heavy Duty
Calimacil offers the most resilient weapons on the market and entrusts its products with a 1 year warranty. These weapons are best suited for repeated and intense use in combat.  
Improved
Blade Profiles
Calimacil is constantly developing thinner and more realistic looking blade shapes for their swords, without compromising on the safety of their weaponry. 
Specialty Weapons
Calimacil foam is perfectly suited for more exotic shapes without compromising on durability, allowing them to create very high quality axes, hammers, and polearms.
High Fantasy
While Calimacil offers some of the most historically accurate weapons on the market, it doesn't mean they can't go wild in fantasy as well. From orc, to elf or dwarf weapons, you will find plenty of original designs from Calimacil.
Post-Apo & Futuristic
Calimacil created a wide variety of reproductions of everyday tools. From crowbars to baseball bats, they have everything a survivor needs to face the hordes of the apocalypse. They also created futuristic weapons for more high tech LARP.

Community
Partnership
More than a supplier, Calimacil is a close partner with which we often develop new products and ideas for the benefits of the LARP community.
Discover Calimacil
Creative Designs
Calimacil doesn't stop at medieval swords, and use its well rounded techniques to create a large variety of specialty and thematic weapons, always growing their armory with new designs. From specialty weapons such as polearms, staves, axes, and hammer, to more niche styles such as science-fiction or high fantasy, Calimacil is constantly offering more choices to arm your LARP characters.